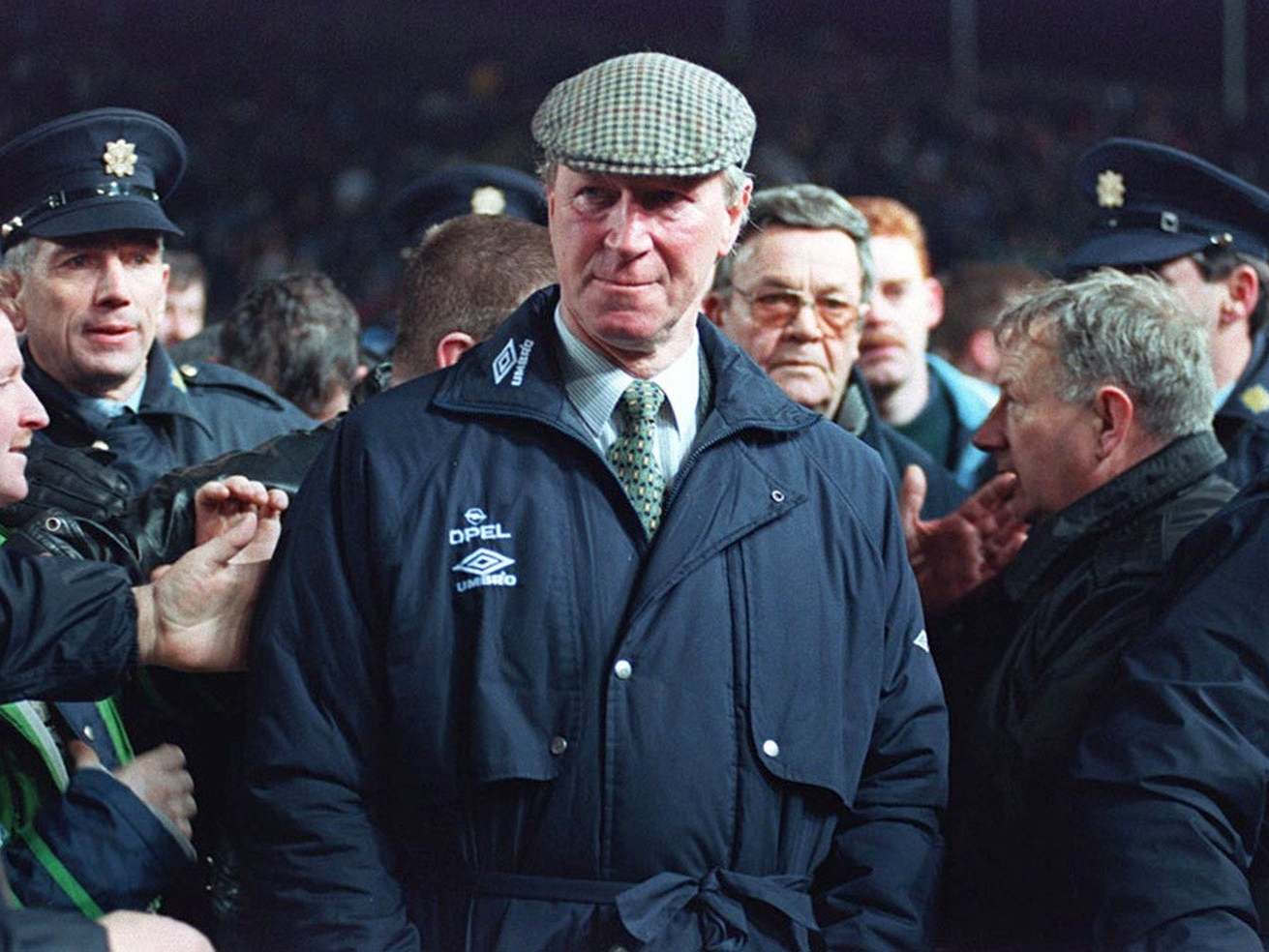 Charlton was hugely influential for Irish football
It was four years ago, during a reunion of Republic of Ireland players and staff at the K Club in County Kildare, just outside of Dublin, that Townsend first saw how Jack's health was deteriorating. The room was full of those who had played during the successful campaigns to European Championships in 88 and the World Cups of 1990 and 1994, but Jack, flanked by his wife Pat, was clearly struggling.
It was a struggle Townsend recognised; one he had seen first-hand. "I had been going through that with my own dad. I lost my dad a couple of months ago. He had dementia for five or six years where he was in a home with it quite severely. So, I kind of knew what happened when I saw Jack. It's always a bit sad that you finally realise that great booming personality and that unique individual we all knew was starting to suffer a wee bit."
But the light that counters the darkness is not only plentiful but provided exclusively from Jack. Not just the bombastic career, first as a player starting every game of the 1966 World Cup triumph and winning various honours with Leeds United, then a manager working marvels with Ireland.
It is also in the way he stood up for what he felt was right, as he did during the miner's strike in the 80s. His 10 years in Ireland had profound effects off the field, playing a key part in strengthening relations between the two nations. He arrived during the height of the Troubles, with plenty of backlash to his appointment, and left an Irish citizen and an honorary Irishman for life.
He also influenced the film's structure in a more direct sense. His handwritten notes and amateur video footage give this a more personal touch. We are privy to his thoughts in moments when no one was around. Candid reflections on tactics and life, football and people, and how they were always intertwined to him.
"A lot of these apocryphal tales you might have heard, almost cliches," says Clarke, "are actually confirmed as something much more than that. These notes, along with the videos where he's telling gags and coming alive on the microphone. Finding things like that were key to us in getting across the amazing skills Jack had and how he could grab a room."
Unquestionably, the moments to really savour come are the flashes of the Jack of old when they were able to film with him. Confirmations that he never went away but was simply hanging back, waiting for an opportunity to come to the fore.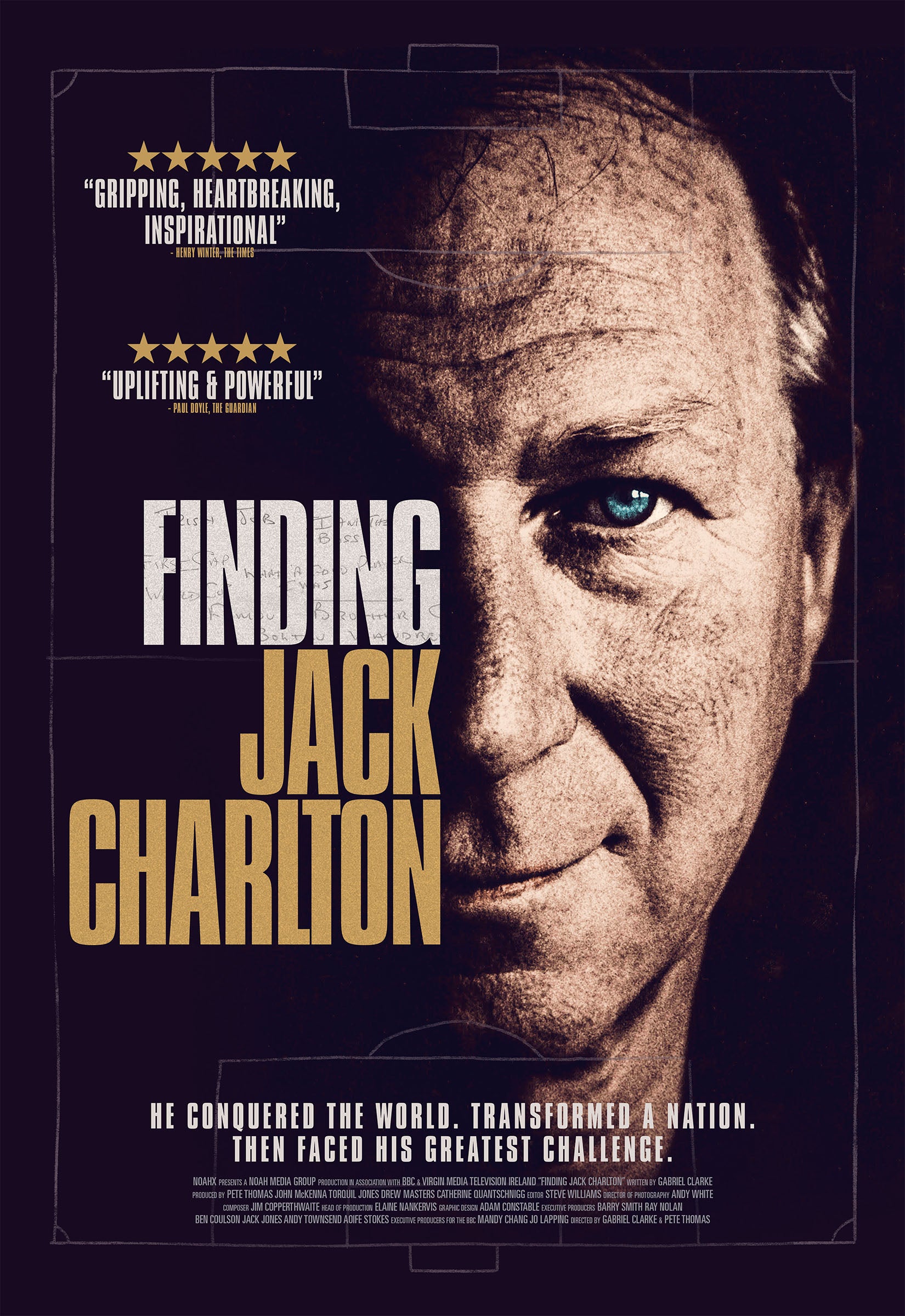 "One thing that really helped with the process was that Jack loved the camera," really Thomas. "Every time we filmed with Jack he came alive and really warmed to it. You see it in the film, the way he looks at the camera, smiles at the camera, talks to the camera. He really connected with it. You see the glint in his eye."
That glint is present when Jack watches scenes of his times with Ireland, which the film is built around, and when he hears old ballads and dressing room chants which have maintained their familiarity. He smiles throughout, ensuring Clarke and Thomas were able to stay true to their promise.
"Although he suffered as time went on, he had great joy spending time with the kids and grandkids. He still recognised players and, as you see in the film, some of the old songs. That was one thing we wanted to get across: positivity and focusing on what he can still do."
Still, the responsibility to not sugar-coat dementia is not shirked. Alzheimer's Society and the Alzheimer's Society of Ireland are the film's official charity partners, and the hope is this will give their work greater traction among a wider audience. It is a topic even more prescient now as football looks at why its former players are disproportionately affected by the disease following the passing of Jack's World Cup-winning teammates Nobby Stiles, who battled with dementia, and the diagnosis of Jack's brother, Bobby.
By staying true to a man like no other, Finding Jack Charlton does justice to a legacy while highlighting battles many more will identify with. All while spreading the life of Jack Charlton far and wide to ensure his memory can live on forever.
Finding Jack Charlton is available on DVD & Digital Download from 23rd November.
Source: Read Full Article