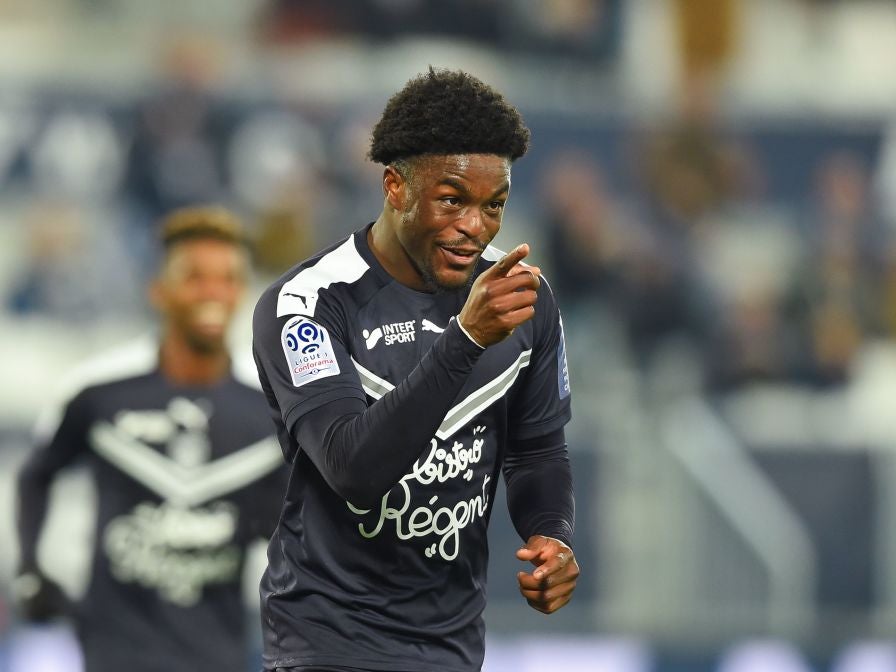 Out of the spotlight, even out of sight to an extent, too, Maja admits it took a while for him to settle in Ligue 1. A skilful and instinctive striker, still bearing strong resemblances to his cage football grounding, the culture and language were foreign, and the manager's public admission that the transfer was a "gamble" provided little comfort.
Last season, though, he steadily began to find his feet. A first professional hat-trick was cathartic, even if first-team opportunities were still limited, and now, already under his third manager at Bordeaux, Jean-Louis Gasset, Maja is beginning to find a balance on and off the pitch, starting four of the club's six games so far this season.
"I definitely think I wasn't ready to start when I arrived," he says. "But my quality was always there. I've developed technically and tactically, but the biggest difference is my mindset. I've had to be patient and focus and just listen to everything the coaches say and pick up lots of little things which can help me to make a big difference. This season, I want to showcase what I'm capable of, to start more games and score more goals.
"Being in the spotlight can have its ups and downs," he adds. "Here, I just get to enjoy my football every day, that's not something I take for granted"
Raised in South London, home still inevitably pulls at the heartstrings. After the French season was curtailed by the pandemic in March, Maja was able to spend an expended period with his family for the first time since moving to Sunderland almost five years ago. He retraced old footsteps, played football with his brother, and savoured his mum's homemade cooking. "Those are the precious moments that make the sacrifice of living alone in France worth it," he says. "Just to enjoy time with them. My brother was the one who used to take me to training at Crystal Palace. My mum sacrificed so we could have a bed, clothes and keep us under a roof."
By leaving home, Maja was able to repay them, and he doesn't have to veil his desire to one day return to England, be closer to his family and play in the Premier League – "the best in the world". But after enduring so much in a short space of time, he is in no rush. At Bordeaux, he has found a corner of peace off the beaten track, and before leaving Ligue 1, he wants to make his mark. If these past years have taught him anything, it's that the ups and downs are as unavoidable as they are inevitable. So whatever happens from now on, he says, "I'm just going to continue enjoying it as long as it lasts".
Source: Read Full Article