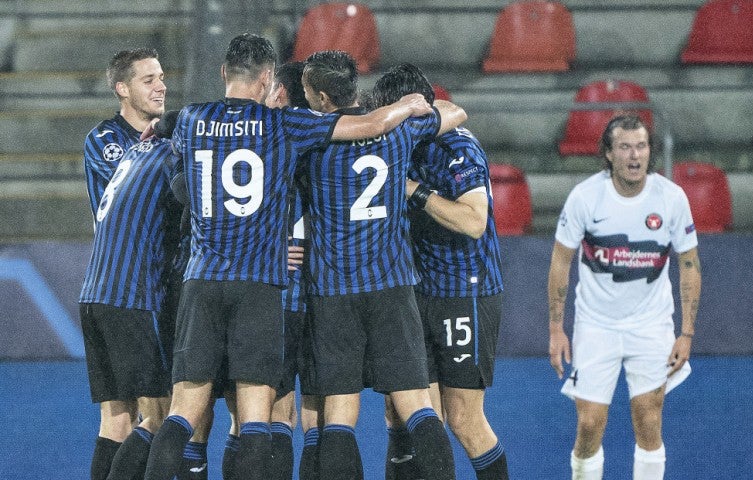 It is just more information for Midtjylland to absorb and adapt to. The story of the club since Brentford owner Matthew Benham's 2014 takeover – which has represented the real next stage of the club – has been steady experimentation with different innovations as much as intelligent reading of the numbers. Hence the appointment of a "brain scientist".
"We have done some things in the past, some of them have worked and some have not worked. It's about seeing how we can get better outcomes by doing things differently. A few years ago we were discussing whether we needed another coach for the group – not a head coach, obviously, but another coach – and we decided to recruit a brain scientist instead. That in turn has raised interesting questions about how football players actually work.
"One thing we've been very good at in the last five years, and has been a big part of why we won three championships, is our focus on set-pieces. I haven't looked at the stats but I think if you look at goals scored from set-plays per game over the past five years we are probably in the top two or three in the world, maybe even the best. That is an inefficiency in football that we try to exploit. Both Midtjylland and Brentford we have been adopting quite a data-driven approach to recruitment and we have been fairly successful in buying talent for cheap, developing it and selling it on much more expensively. There are various ways that we try to be different. We have invested a lot in our academy. In the last two years the Midtjylland academy has reached the quarter-finals of the Youth Champions League. It is against the odds that that should be possible here, how we take local guys from this area and develop them to play against the best teams in Europe and compete very well.
"We worked a little bit with meditation but not as something that gives us a competitive edge. We have a sleep coach who helps players optimise sleep. That is still underrated within elite sports. We have a ball-striking coach who works with the guys' output on direct free-kicks, but just in general. It is like in golf where players work with their swing. Why don't footballers do the same with how they strike the ball? In the set-pieces, we take a lot of inspiration from American football and how they have playbooks. An American footballer is meant to remember 100 plays every season. Why can't a footballer not remember 10 set piece corner combinations? American football has a lot of stop-start combinations you can compare to football. So we try to optimise that."
This has been the real story of Midtjylland: trying to find rationale in the emotion of the game.
Source: Read Full Article